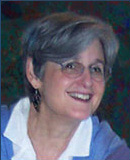 By providing a window to your thoughts, feelings and behavior, psychotherapy can help you learn how to take better care of yourself and how to make your life more fulfilling. Generally, when people are feeling stuck, perspective is lost. Working with a psychologist one-on-one in individual therapy, with others in a therapy group, or in couples counseling can help you see things from a new vantage point. New options may come into view, and along with this, the possibility for making new choices.
As a licensed clinical psychologist with more than 25 years experience, I understand the importance of developing resilience-to-change in order to effectively cope with major life transitions (such as loss of a loved one, divorce, retirement, medical illness, birth of a child, new job). Without such resilience, life can feel overwhelming, self esteem becomes precarious, and mood can dip dramatically.
In my work as a psychologist I respect each individual's unique ways of adapting, I work collaboratively to help clients find more satisfying ways of dealing with stressful life events, and to understand and manage feelings of anxiety and depression. In addition our work helps clients to feel more empowered in relationships, to improve self-esteem, and to deal with family-of-origin issues, communication problems, and self-defeating behaviors (including addictions).
More about how I see my clinical work can be found in my recent posts.